POTAWATOMI SCOUT SHOP
Welcome! We are your source for Scouting uniforms and supplies, as well as camping, craft and gift items. Many of the items listed in the BSA Catalog or on Scoutshop.org are in stock and ,what isn't, can be ordered through the Scout Shop. We look forward to serving you.
There are great benefits to shopping at our Scout Shops. Shopping with us helps fund quality programs for our local youth. We have all the Official BSA supplies you need to outfit your Cub Scout, Boy Scout, Venturer and Explorer. You get personal help from professional Staff who know all the BSA Programs. We take phone and email orders - pick them up or we can ship directly to you. We carry the latest Eagle Scout merchandise.
Potawatomi Scout Shop

804 Bluemound Rd. Waukesha, WI 53188
(262) 446-5155
Manager: Lyle Strahota
Open Monday to Friday
10:00 am to 6:00 pm
Saturday 10:00 am to 2:00 pm
Closed 2:30 pm to 3:00 pm daily
Closed Sunday

The Potawatomi Scout Shop will be closed
December 24th, 25th, 13st, 2021 and January 1st, 2022
For Christmas and New Year Holidays
Happy Holidays
******************************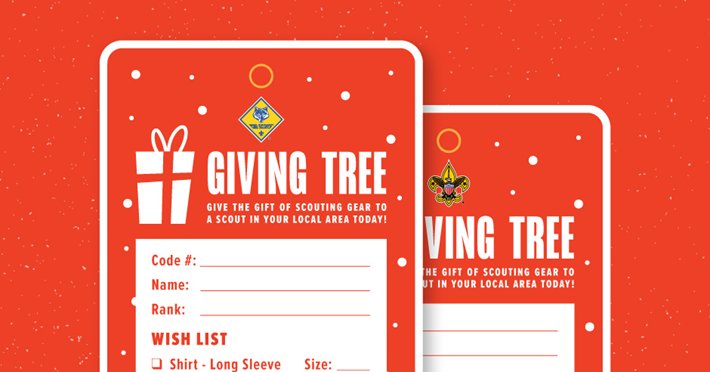 Our Giving will be returning on November 13, 2021
Help a Scout in need by purchasing an item for them.
Scoutmaster, let the Potawatomi Scout Shop know of items scouts need in your unit.
November 1, 2021
Hello Leader, the Potawatomi Scout Shop is providing an opportunity for the Scouting community to help local Scout
members who may be in need of uniforms and uniform items.
This help will be done through The Holiday Giving Tree program starting November 12 through December 17, 2021. The
Holiday Giving Tree program works on a donation basis. A Holiday Giving Tree (similar to an Angel Tree) will be set up at the
Scout Shop with Holiday Giving cards on it Each card will have the first name of the Scout along with the uniform items that they
need. There will also be a space for other items they may want, such as books, crafts, camping items, etc. Customers
and Scout supporters can purchase the item(s) in their local Scout SHop and give them to the store staff to collect for each child.
We will keep the name of the individual(s) confidential. Only the store staff will have access to the Scout's name and your
contact information. A code will be issued that will match a card in the safe, that will have your contact information, so as the
donations are collected store staff will contact you so arrangements for pickup cn be made.
We need your assistance to make this project a success. Please fill out the information below and return to the store by
November 11, 2021, for every Scout who would bemefot frp, dpmatopms.
If you have any concerns or questions, please contact the store staff by email: Lyle.Strahota@scouting.org. Thank You in
advance for your assistance. With leaders like you, this program will greatly benefit our Scouting community.
Scout Information:
Youth's Name_______________________________ Code/Number ______________________ (for Scout Shop Only)
Leader's Name______________________________ Phone #___________________________
Troop or Pack #_____________________________ Rank_____________________________
Items that would benefit the Scout:
Shirt Size_____________ Neckerchief______________ Pant Size___________
******************************

Designed for day hikes in moderate to hot climates, these crew cut socks are made with exclusive 62% Coolmax nylon and 19% Thor-Lon acrylic and 5% Lycra spandex with a ventilation panel to wick moisture and keep feet cooler. Moderate cushioning in the ball and heel reduces shock, impact, shear, and blisters. Light cushioning in arch for better fit and support. Made in USA.
25% off when you buy 2 or more pairs November 22nd, 2021 to January 2nd, 2022
******************************

Just in time to kick off the Holiday Season, customers can receive amazing discounts, 25% or 30%from WEDNESDAY, DECEMBER 1st, through DECEMBER 12th on Backpacks, Knives, Eagle Scout Pens, Sleeping Bags, and More!
******************************
The Potawatomi Scout Shop Can do the sewing for you.
Only $3.75 a patch
and $12.50 for hemming. Great prices, task done!
******************************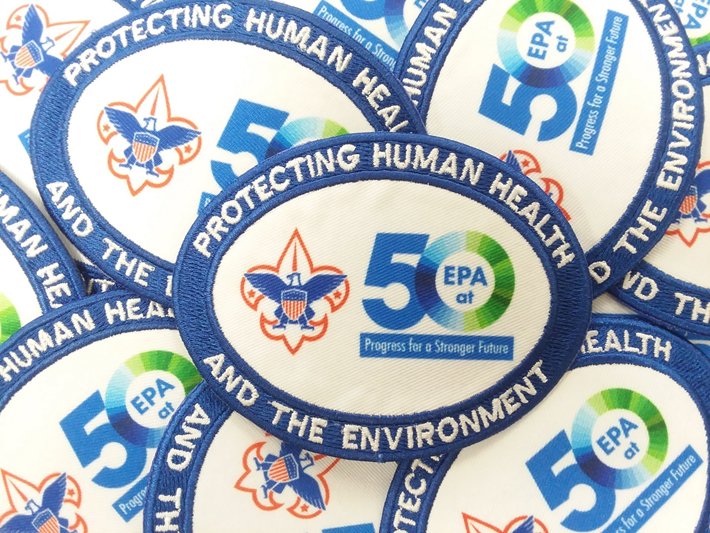 The Potawatomi Scout Shop
Has the new EPA Award Patch in stock
New Award – EPA 50th Anniversary
The Environmental Protection Agency (EPA), as part of a public awareness campaign to celebrate its first 50
years, has partnered with the Boy Scouts of America to create an award for members of troops, crews, and
ships. This new award will recognize youth who research and learn about the subjects of human health
and the environment, as the EPA develops its vision for the next 50 years.
Emblems are FREE

with completed applications at the
Potawatomi Scout Shop
Program Ends: December 31st, 2021
******************************
NEW FEATURES!!! Now you can place orders for Scouts BSA, Cub Scout, and Leader UNIFORMS, as well as Advancement and Program Materials. Order Online and Pick-up Curbside or In-Store. We ship, too.
Click on the link below to check it out...
******************************

FREE CAR CUTTING DAY
The Potawatomi Scout Shop is offering free design and car cutting days. In order to do so safely, 15 minute time slots will be offered. Sign up today!
SATURDAY
January 8, 2022 10:00 am - 1:30 pm
January 15, 2022 10:00 am - 1:30 pm
January 22, 2022 10:00 am - 1:30 pm
January 29, 2022 10:00 am - 1:30 pm

Pinewood Derby 5-Piece Decor Kit $3.74 (was $12.99)
Get derby-day excitement up to full speed with these festive decor choices. Set includes: Honeycomb Car Centerpiece (1) Honeycomb Trophy Centerpiece (1) Official Wheels Honeycomb Fans (2) Checkered bunting with Pinewood Derby spelled out across triangular flags
******************************
Klymit Nest Sleeping Bag Liner $49.99
Micro fleece sleeping bag liner for cold weather- An extra layer of comfort for your sleep experience. The Nest™ sleeping bag liner features micro fleece that increases the warmth and cleanliness of your sleeping bag. Cozy with plenty of room for stretching, the liner is designed with quarter length openings with Velcro closures for easy entry and exit. Stop washing your sleeping bag, simply wash the liner for a fresh and clean night's rest.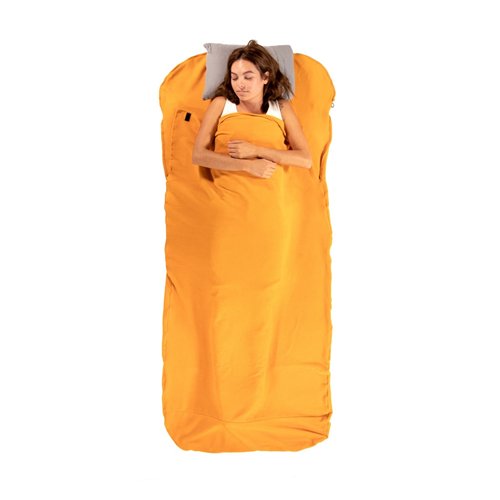 ******************************

We Have Lots of Clearance shirts, hats and sleeping bags
******************************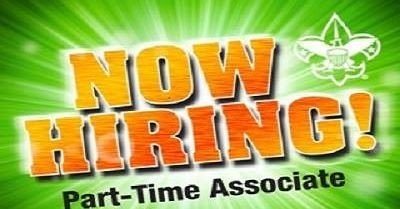 Now hiring Sales Associate
Hours 10 am to 6 pm
Come on in and fill out an application
******************************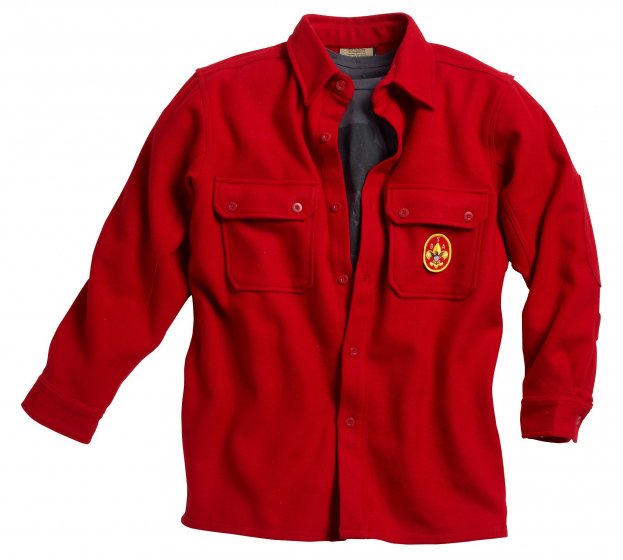 BSA Washable Wool Jac-Shirt,
Men's
Item:612748
$79.99
Introducing a convenient update to the still-classic red uniform jac-shirt! A new Adult blend of 85% wool and 15% nylon creates a comfortable, washable fabric that's not only durable, but delivers all the warmth you expect from wool. It's a versatile layering piece that's made to last. Look for added details enhancing quality and style: back yoke for easier fit, double-needle stiching, elbow patches, and a BSA emblem that can be sewn to the front pocket. Imported.
******************************
Item: 615775
$19.99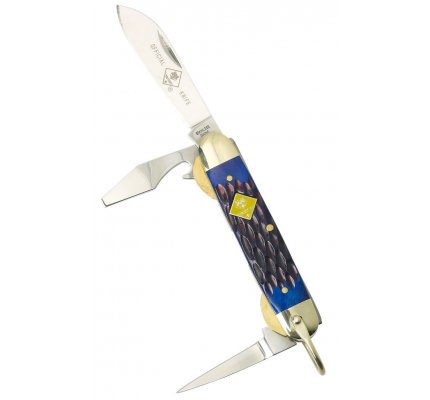 With a century of Swiss Army craftsmanship behind the design, this hand knife comes with a 2.75" stainless steel blade, along with a flat-head screwdriver , a cap lifter, and a punch blade, all in a Delrin stag handle.
***************************
Item: 615782
$19.99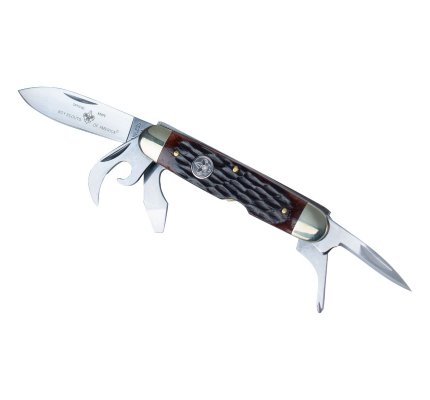 This amazingly functional knife features a 25" stainless steel knife, along with a can opener, a bottle opener, a flathead screwdriver, and a Phillips screwdriver.