Welcome! We are your source for Scouting uniforms and supplies, as well as camping, craft and gift items. Many of the items listed in the BSA Catalog or on Scoutshop.org are in stock and ,what isn't, can be ordered through the Scout Shop. We look forward to serving you.
There are great benefits to shopping at our Scout Shops. Shopping with us helps fund quality programs for our local youth. We have all the Official BSA supplies you need to outfit your Cub Scout, Boy Scout, Venturer and Explorer. You get personal help from professional Staff who know all the BSA Programs. We take phone and email orders - pick them up or we can ship directly to you. We carry the latest Eagle Scout merchandise.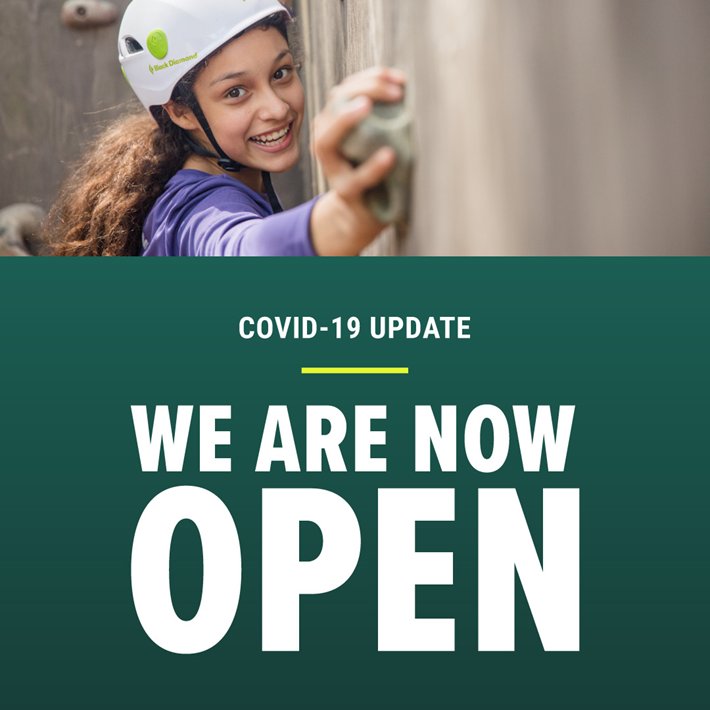 Potawatomi Scout Shop

804 Bluemound Rd. Waukesha, WI 53188
(262) 446-5155
Manager: Lyle Strahota
Open Monday to Friday
10:00 am to 6:00 pm
Saturday 10:00 am to 2:00 pm
Closed Sunday
CLOSED MONDAY, SEPTEMBER 7, 2020 -- Labor Day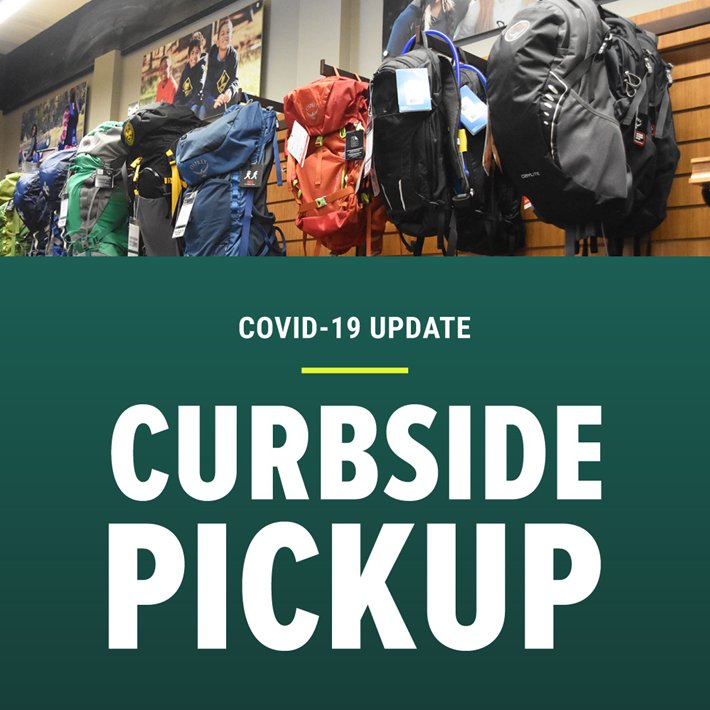 August 17,2020 to October 3, 2020

Potawatomi Scout Shop

Just in time for Fall Recruitment, we are excited to announce that we have created a new shopping request form for you to purchase any of our 600 Uniform and Uniform related products online.
Like our Cub Scouts and Scouts BSA Advancement forms, you can select the items and have them gathered, bagged, and set aside for you to pickup in-store, contactless curbside, or have the items shipped directly to you.
Click on the link below to check it out...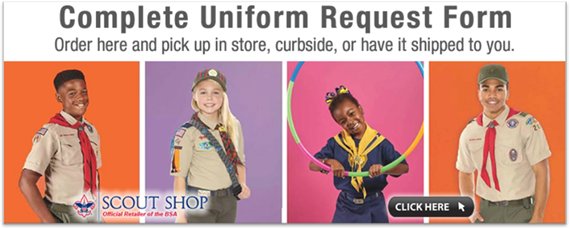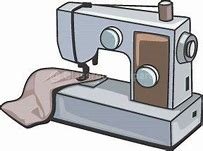 Sewing is $3.75 a patch and $12.50 for hemming.
Sewing, but without the hassle!
WE Have Lots of Clearance shirts, hats and sleeping bags.