COMMISSIONERS PAGE
Good day -
Welcome to the Commissioners page. My hope is that this page will be a place where all Commissioners can go to get the latest updates from our council, our region and the BSA.
There has been a lot of change over the couple of years. The implementation of Sub-Districts, a new Council Executive, changing the date when recharters are due and now the opportunity for girls to be part of the Scouting program. I don't look at it so much as change, I look at it more of our council, our region and the national organization evolving. Will the evolution slow down? I do not know, my goal is be able to provide the Commissioners as much information as possible so we can help out units, our Sub-Districts and Council be the best it can be.
Speaking of evolution – I am looking for Unit Commissioners for our Exploring Posts and our new STEM labs. We are seeing an increase Exploring Posts and we need Commissioners to help these posts continue to grow and thrive. STEM Labs are new and I need one or two Commissioners to learn about STEM units and help define what a Commissioner does for the STEM labs.
Please feel free to call or email me with any questions or comments as we move forward with this webpage. Will the webpage evolve? With your input and support it will continue to evolve and become better and better.
Thank you for everything you do for scouting.
Matt Vick
PAC Council Commissioner
New Youth Protection Training
The new Youth Protection Training is now available. I have taken the training and I recommend that you compete the training so you can be well informed as you talk with your units.
If you have any questions about Youth Protection training – please contact Dean Danner - dean@esitec.net
A well planned program, with a strong outdoor program, delivered by a trained leader, supported by a good commissioner, attracts and retains youth.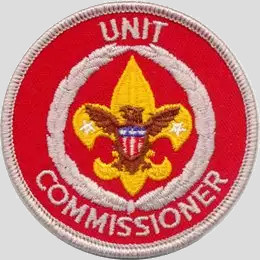 BSA MISSION STATEMENT
The mission of the Boy Scouts of America is to prepare young people to make ethical and moral choices over their lifetimes by instilling in them the values of the Scout Oath and Law.
BSA VISION STATEMENT
The Boy Scouts of America is the nation's foremost youth program of character development and values-based leadership training. In the future Scouting will continue to
Offer young people responsible fun and adventure;

Instill in young people lifetime values and develop in them ethical character as expressed in the Scout Oath and Law;

Train young people in citizenship, service, and leadership;

Serve America's communities and families with its quality, values-based program
PAC COMMISSIONER MISSION STATEMENT
The mission of the PAC Commissioner staff is provide service to their units by meeting with them, working with them to get answers to their questions. guide them towards JTE Gold Status and to enter data in Commissioner Tools.
PAC COMMISSIONER VISION STATEMENT
To have an active Commissioner team that understands and strives to meet the five commissioner goals with each of their assigned units.
Unit Commissioners Focus on:
1. Supporting unit growth and retention
2. Contacting units
3. Linking unit needs to resources
4. Supporting timely charter renewals
5. Delivering effective roundtables
Supporting Statements
Supporting unit growth and retention

through the Journey to Excellence.

Contacting units

and capturing in Commissioner Tools their strengths, needs, and a unit service plan that enables continuing improvement.

Linking unit needs

to district operating committee and other resources.

Supporting timely

unit, district, and council

charter renewals

.
Supporting unit leaders by

delivering effective roundtables

that provide program ideas, relationship development, and timely communications
The purpose of Unit visits is for the unit commissioner to assist the unit leaders in their all-important goal of delivering the Boy Scouting program to the Scouts. The unit commissioner acts as a counselor, adviser, mentor, service representative, doctor, etc., when unit leaders need any type of assistance.
Without regular visits and contacts, unit leaders would have no direct contact with the Scouting structure other than council roundtables and the district executive.
They would be on their own to implement the Scouting program without the training, skills, knowledge, assistance, and support that a commissioner can provide. This would make their role much more difficult, and their chance of success would be much lower. The unit commissioner is there to help units succeed in delivering the Scouting program.
UNIT CONTACT DATA
Latest data is for March 2018.
January 2018 - 143 Unit Contacts
February 2018 - 118 Unit Contacts
March 2018 - 146 Unit Contacts
April 2018 - 129 Unit Contacts
May 2018 - 91 Unit Contacts
June 2018 - 36 Unit Contacts
July 2018 - 59 Unit Contacts
August 2018 - 64 Unit Contacts
September 2018 - 116 Unit Contacts
October 2018 - 132 Unit Contacts November 2018 - 265 Unit Contacts
December 2018 - 227 Unit Contacts
Year to Date:
2018 (January - December) - 1526 unit contacts
Units 8Visited – 34
Percent of units visited – 17.8% (34 units visited of 176 total units)*
* - Units visited are now based on having a detailed unit visit completed for the unit

COMMISSIONER CABINET
The Commissioner Cabinet consists of:
Council Commissioner – Matt Vick – mevick@wi.rr.com
Assistant Council Commissioner-Technology and Data – Dean Danner - dean@esitec.net
Roundtable Commissioner – Liz Danner - liz@esitec.net
UNIT SERVICE AREA COMMISSIONERS
Central - (Kettle Moraine, Arrowhead) - Jennifer Wahl-Keller
Elm Brook (Elm Grove, Brookfield) - George Czechowski
North – (Sussex, Pewaukee) – Jerry Kane
Northeast - (Germantown, Menomonee Falls, Hartford) – Chris Matheny
West - (Oconomowoc, Johnson Creek, Watertown, Sullivan) – Bob Jarchow
Southeast (New Berlin, Muskego) - Rick Ryan
Southwest (Mukwonago, Palmyra, Eagle, East Troy) – Rick Kettle
Waukesha – James Voight
ROUNDTABLE COMMISSIONER
Liz Danner - liz@esitec.net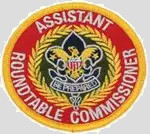 If you are interested in facilitating a breakout session at Roundtable, you could become an Assistant Roundtable Commissioner. Materials are prepared for each Roundtable – you show up, look at the materials and use your facilitation skills. If interested, please contact Liz Danner.
COMMISSIONER AWARDS AND RECOGNITIONS
As a Commissioner, if you feel you have earned any of the Commissioner Awards, please contact Mark Rzeznik and together we will fill out and submit the paperwork. The link to all the Commissioner awards is below;
https://www.scouting.org/scoutsource/Commissioners/recognition.aspx
NATIONAL COMMISSIONER NEWSLETTER
Below is the link to the Commissioner Newsletter. A plethora of Commissioner information.
https://www.scouting.org/scoutsource/Commissioners/newsletter.aspx