POTAWATOMI SCOUT SHOP
Open M-F 9:00am to 6:00pm
Sat 9:30am to 1:00pm
Phone: 262-446-5155
Address: 804 Bluemound Rd
Waukesha, WI 53188
Manager: Lyle Strahota
Jim Kieso will be here January 18th from 9:30 am to 1:00 pm
To help with cutting your Pinewood Derby Car
See You Saturday, January 18th.
*****
Save the date! World Friendship Fund Coming in February 2020
Scout Sunday 2020 is February 9, 2020. Units and Chartered Organizations
are free to schedule Scout Sunday on any Sunday in February.
*****
New Champ Camp Dates!

Save the Dates

January 11th & 18th, 2020

We will be cutting cars for FREE.
Come in and check out all the NEW derby items.
(last year's Pinwood Derby decals reduced to $1.24. Stop in and get yours today.)
*****
Christmas cheer starts Here! Thinking Christmas Gifts?

Potawatomi Scout Shop's top pick for Holiday 2019

BSA Maple Syrup

& mini Lodge cast iron skillet!
*****
Check out all the great items we have on clearance.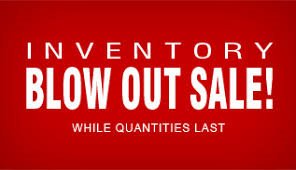 Tee shirts marked down to as low as $0.99 to $11.24, while supplies last.
*****
We have different color wheels in stock for your Pinewood Derby Car!
Make sure you stop by the Potawatomi Scout Shop to check these out!

*****
Do you like helping new Families in Scouting? Do you know the program inside & out?
Do you love to camp and can recommend the best equipment?
Do you think sewing patches in fun?
The Scout Shop is looking for a Scout or Scouter
To Work in the Potawatomi Scout Shop

*****
The scout shop can do the sewing for you.
Only $3.75 per patch. Quick turn-around!
*****