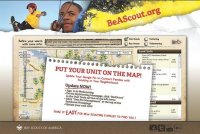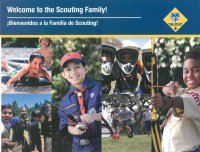 Recruitment Tools
2020 Cub Scout Program Recruitment
Cubmasters, Den Leaders, Pack Recruitment Leaders
Attend our recruitment events for ideas, program announcements, camping activities and incentives. Learn about different recruitment ideas and get all the new materials & incentive information. For questions contact: Matthew Winters
262-544-4881
Boy Scouts of America – Recruitment Resources
It is essential that all youth have the opportunity to join the fun of the Scouting program. It is our job to tell the "Scouting story" and encourage prospective new families to experience all that Scouting has to offer. Please utilize the resources below to help promote your Scouting unit. Fliers (English / Spanish)Posters (English / Spanish), Bookmarks, Postcards, Peer-to-Peer Cards
Populate your BeAScout Pin
BeAScout is an online portal for prospective new families to find out about Scouting programs in their neighborhoods. Simply go to BeAScout.org and type in your zip code to find the closest Scouting in your area.
Unit leaders should be populating their "unit pin" in order to display the most accurate information. How to Update your BeAScout Pin
"Build an Adventure" National Recruitment Campaign
A great marketing campaign combines powerful imagery and a consistent message. This year we are excited to introduce the new "Build an Adventure" national recruitment campaign. "Build an Adventure" marketing materials include fliers, posters, web banners, custom emails, social media images, postcards, and much more.
Additional resources are available in the Marketing Toolbox.
New Parent Kit
Media, Social Media, and Video
Marketing for School Night is most effective when it utilizes multiple platforms. Whether it's coverage in your local newspaper or an online recruitment campaign, packs should take advantage of every opportunity to promote themselves.
Incentives

Rewards

Recruitment Incentives

Recruitment Night

Ice Breaker

Kickoff Sign-in

School Night Guide

Recruitment Sign-in Kid Friendly

School Night for Dummies